Are you studying at Charles University and miss a quiet place in the centre of Prague where you don't have to be afraid to speak up like in the library? Or do you need a place for a meeting?
Not only for these cases you can use the coworking space in the Student House (Building B) in Kampus Hybernská!
Co-work is available for you free of charge, as well as its equipment - flipchart, office supplies, projector, sound equipment, cables and everything you need for a well done study or work.
FROM MONDAY TO SATURDAY 9 AM – 5 PM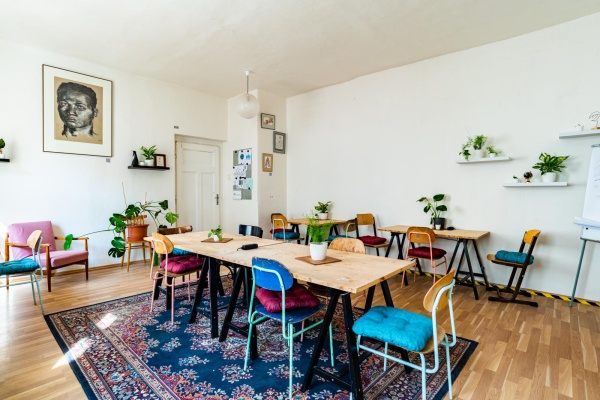 It works quite simply: first come, first seated!
However, if you would like to book the whole co-work, please contact us at: and we will arrange it.